Heat Exchanger and Tube Cleaning
Our tube bundle and heat exchanger cleaning equipment and accessories for internal tube cleaning and external tube cleaning are suitable for all types of tube exchangers and boilers.
Giant GPEM LLC has been at the forefront of tube bundle cleaning projects for many years in the Middle East.
The automated bundle cleaning equipment available includes Peinemann brand, flexible tube cleaning lance in the form of TLE systems and LTC systems designed and built in Europe, these tools come into their own for the automated cleaning of Insitu internal fin fan tubes and internal tube bundle cleaning. The triple Flexi lance systems of the TLE are speeding through many shutdown projects with less manpower and complete safety.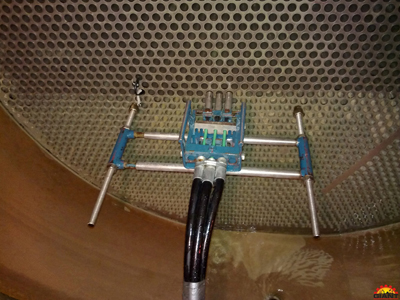 With working pressures from 10,000 psi up to 40,000 psi our history to date is to never fail to supply the equipment and to complete all tube bundle cleaning projects to the satisfaction of all our clients.
With pulled tube bundles automated rigid rotary lance systems from Stoneage tools USA being a favorite accessory for many of our clients during shutdown campaigns.
These automated rigid rotary lancing systems with working pressures from 15,000 up to 40,000 psi have been utilised over the years to remove the most tenacious materials from internal tubes.
Often, we have been contracted by our clients to tackle tubes sheets that have never been thoroughly cleaned for more than ten years. On these occasions we investigate the history of the past cleaning regime, receiving as much information as possible before arrival to site to ensure we are well equipped with a full array of equipment on arrival.
Once we are on site and up and running, our clients walk away relieved knowing that finally the correct equipment, contractor and methods are being utilized to ensure the project is complete.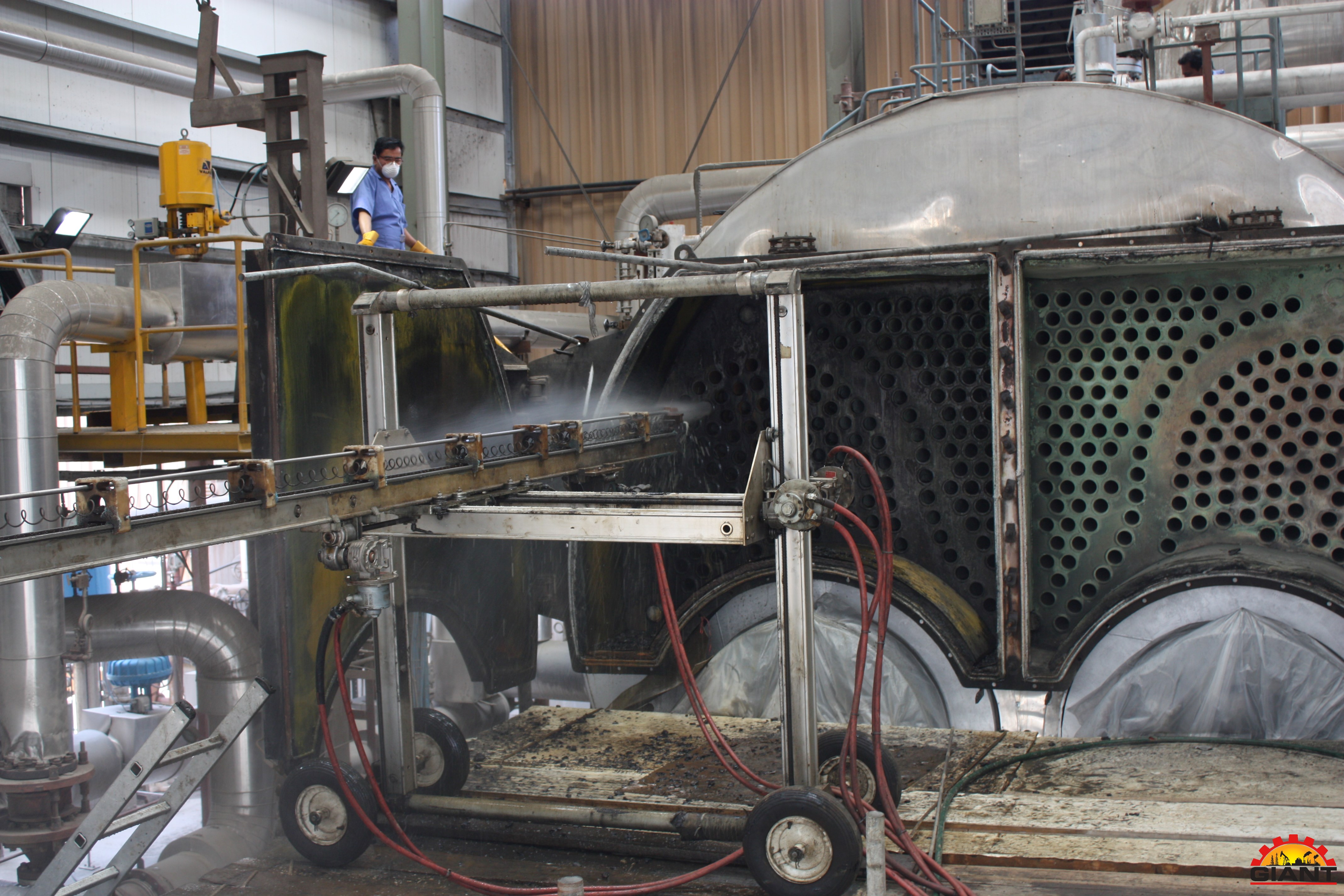 Having now undertaken projects in Africa, India, Pakistan and all Arabian and GCC Countries we believe our working methods, our specialist equipment knowledge, and our correct utilization of the right tool for the project has been the reason why we are awarded with the contracts to date.
Horizontal and vertical, tube bundles at various industrial plants throughout the region can now be brought to almost original condition.
With our proven track record and specialist equipment we are maintaining repeat business from all our clients.