Hydro Demolition
Hydro demolition is a process can be easily described as rapidly washing away aggregates with water. The above is true when you think about it, all we are doing is removing the concrete matrix of the sand and cement, the aggregate is dislodged and falls away.
With hydro demolition we do not cut through aggregates, we expose aggregates at different levels in the concrete matrix and therefore aggregates are washed away and dislodged at the top of the layer as we are washing, whilst other aggregates remain imbedded in the remaining concrete below.
The statement above is the simplest way to explain how we Hydrodemolish concrete on many structures in the Middle East.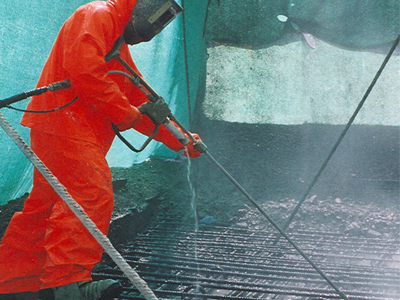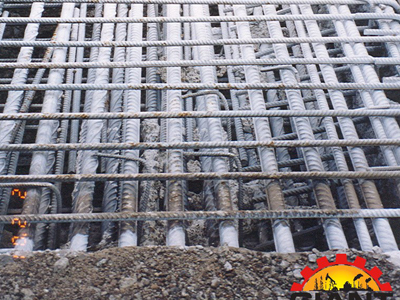 Hydrodemolition for smaller harder to reach areas is carried out with manually operated high pressure guns with 20,000 psi being the optimum performance with the correct flow characteristic.
When we are involved with larger projects, where concrete structures must be demolished at varying depths for concrete repair, we use our Hydro demolition robots. Our Hydro demolition robots, are used to harness the power of the high pressure jets, with working pressures of 15,000 psi and above with flow rates of up to 250 litres / 60 gallons per minute the high pressure water travels through the single High pressure nozzle at speeds in excess of 1500 kmph making the demolition robots the tool of choice for larger concrete repair projects.
The non-vibrational method of hydro demolition, along with the ideal bonding surface left remaining after exposure of aggregates, the method is highly regarded as the best possible demolition method for concrete repairs. We can rapidly demolish concrete in varying layers which is ideal for concrete repair projects, with an average demolition depth of 150mm to get 25mm below the existing reinforcement.
The reinforcement steel is left undamaged by the hydro demolition process and therefore a suitable skeletal frame of the existing reinforcement is ready for a new batch of concrete to be poured.
Giant GPEM LLC has carried out hydro demolition on both new and old structures, the older structures like bridge decks, jetties and dock berths are generally demolished for the concrete repair industry whilst newer elements of concrete structures have been demolished due to changes in design or faulty concrete being delivered to site and poured.
In all the projects we have undertaken, we have successfully completed all projects to the satisfaction of the Engineer and clients alike.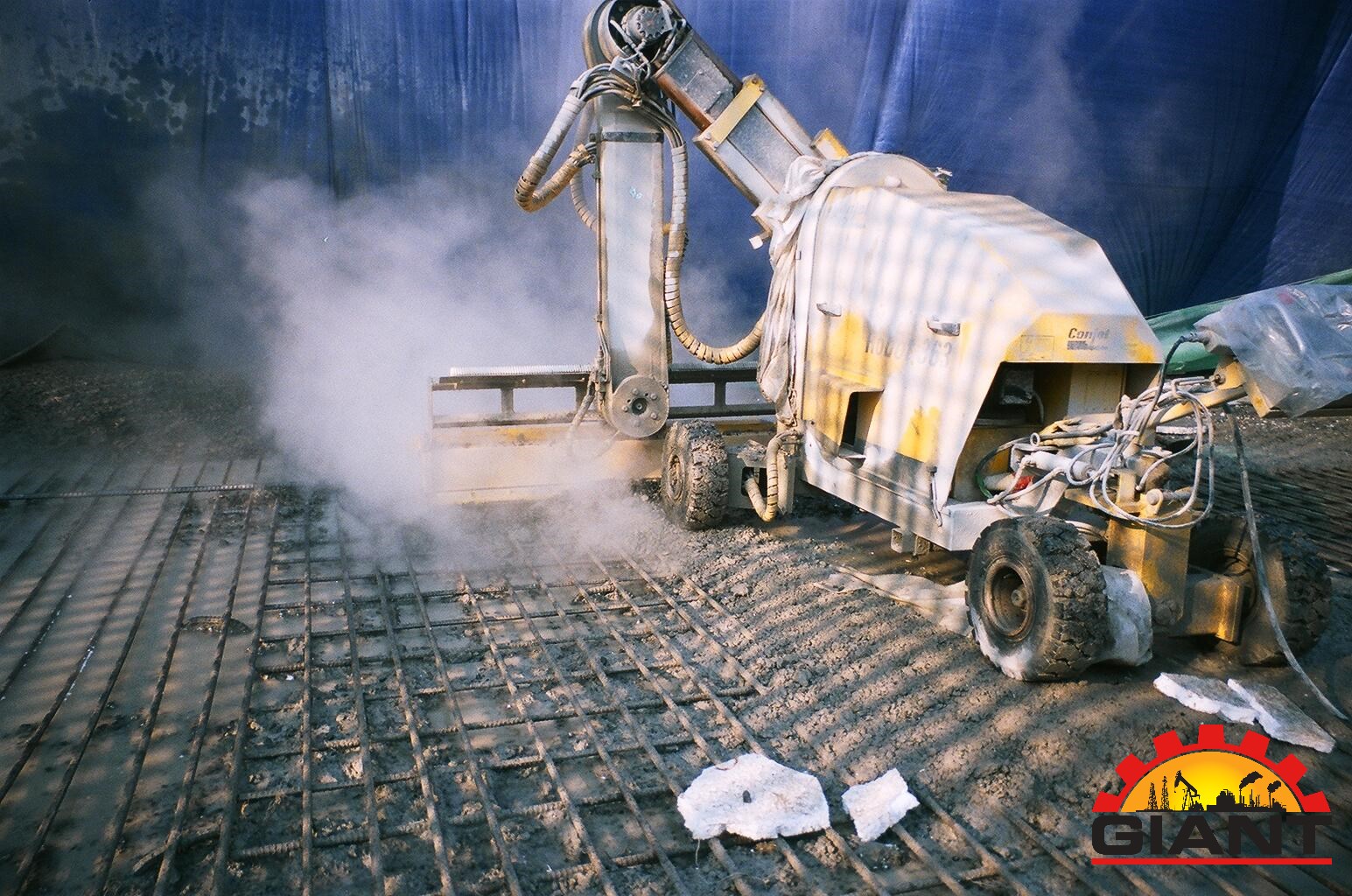 Minor repairs to steel reinforcement may be carried out or new steel can be lapped in to maintain the structural integrity of the structure once the steel is exposed by the hydro demolition process.